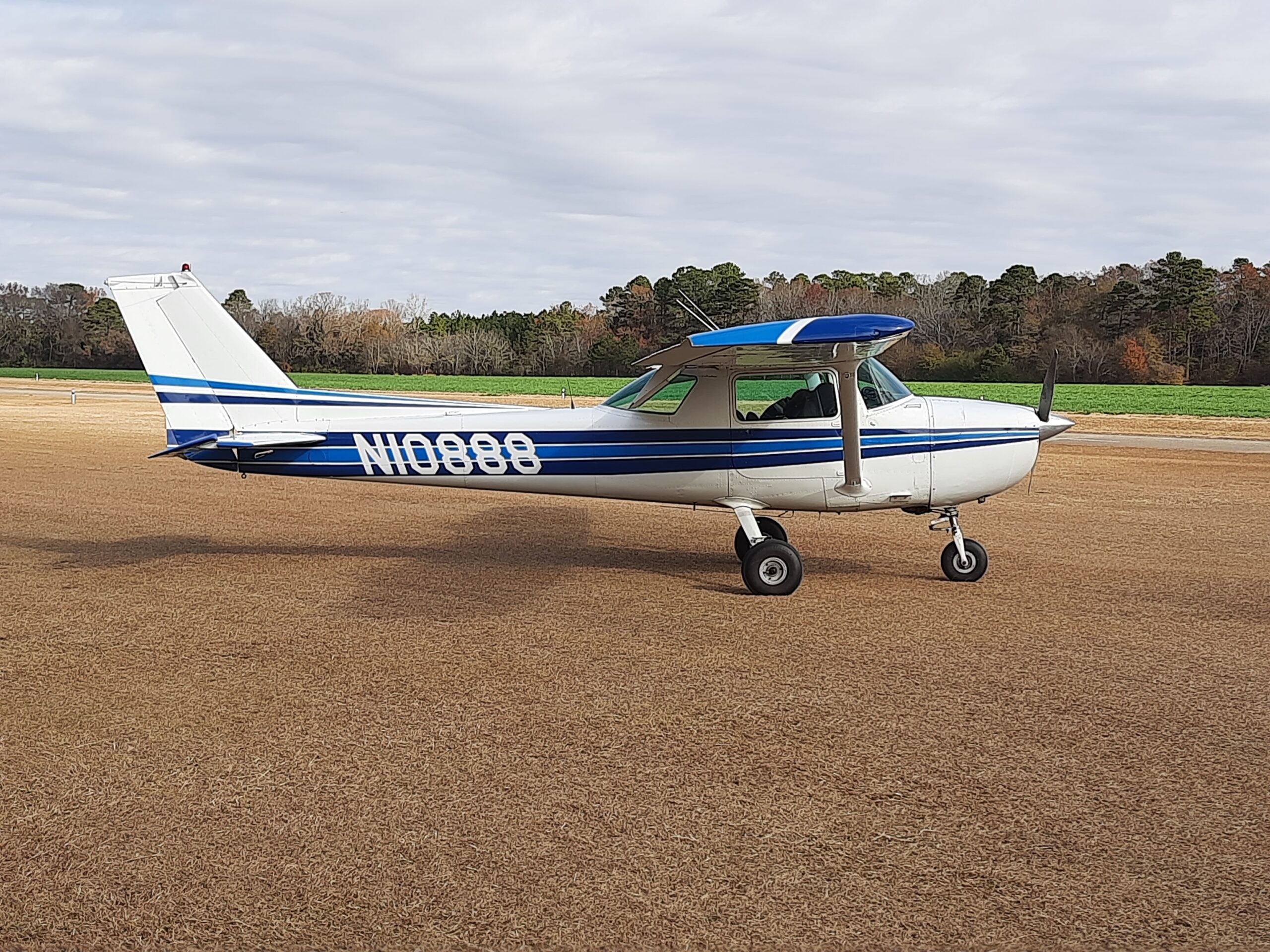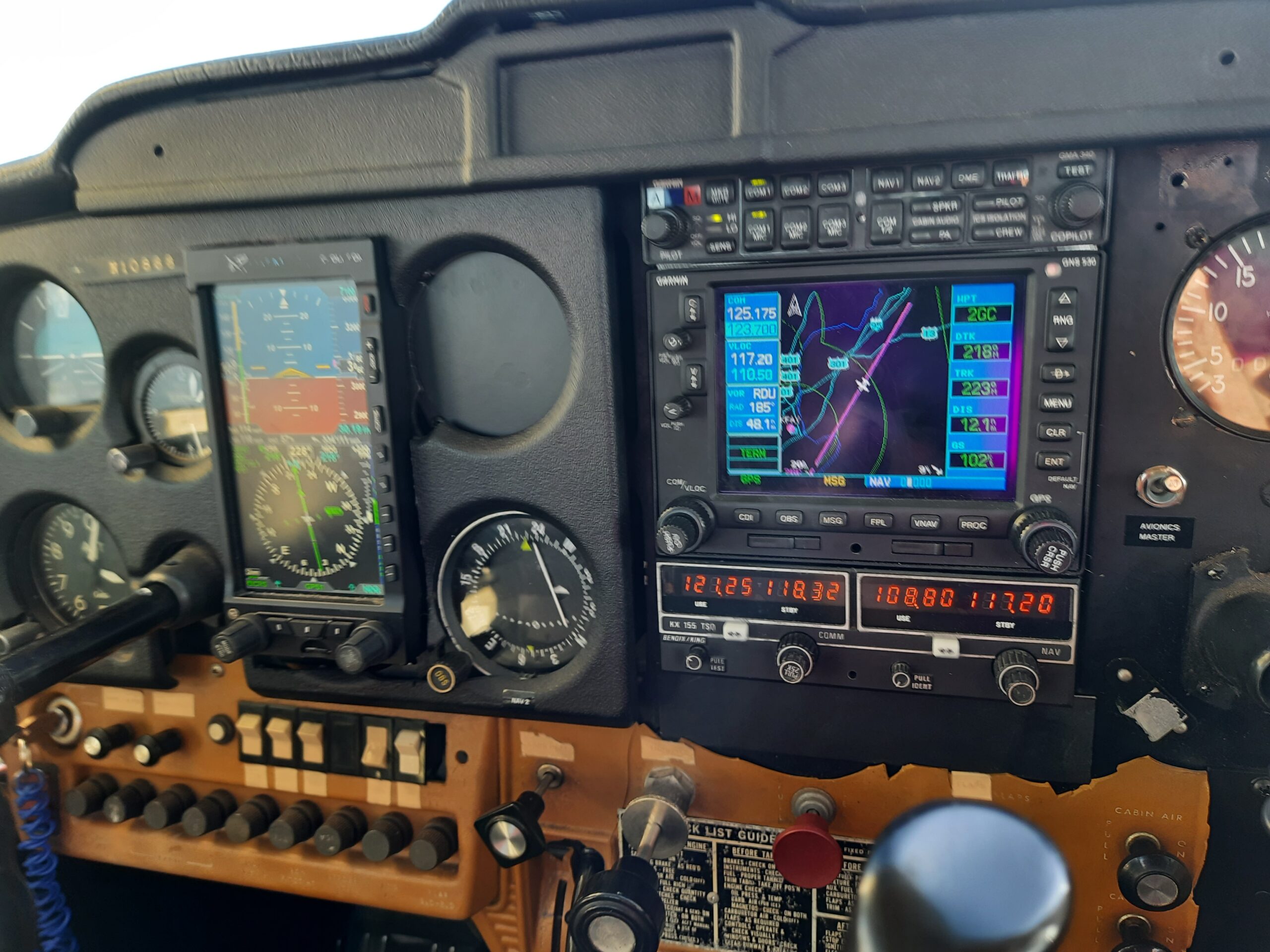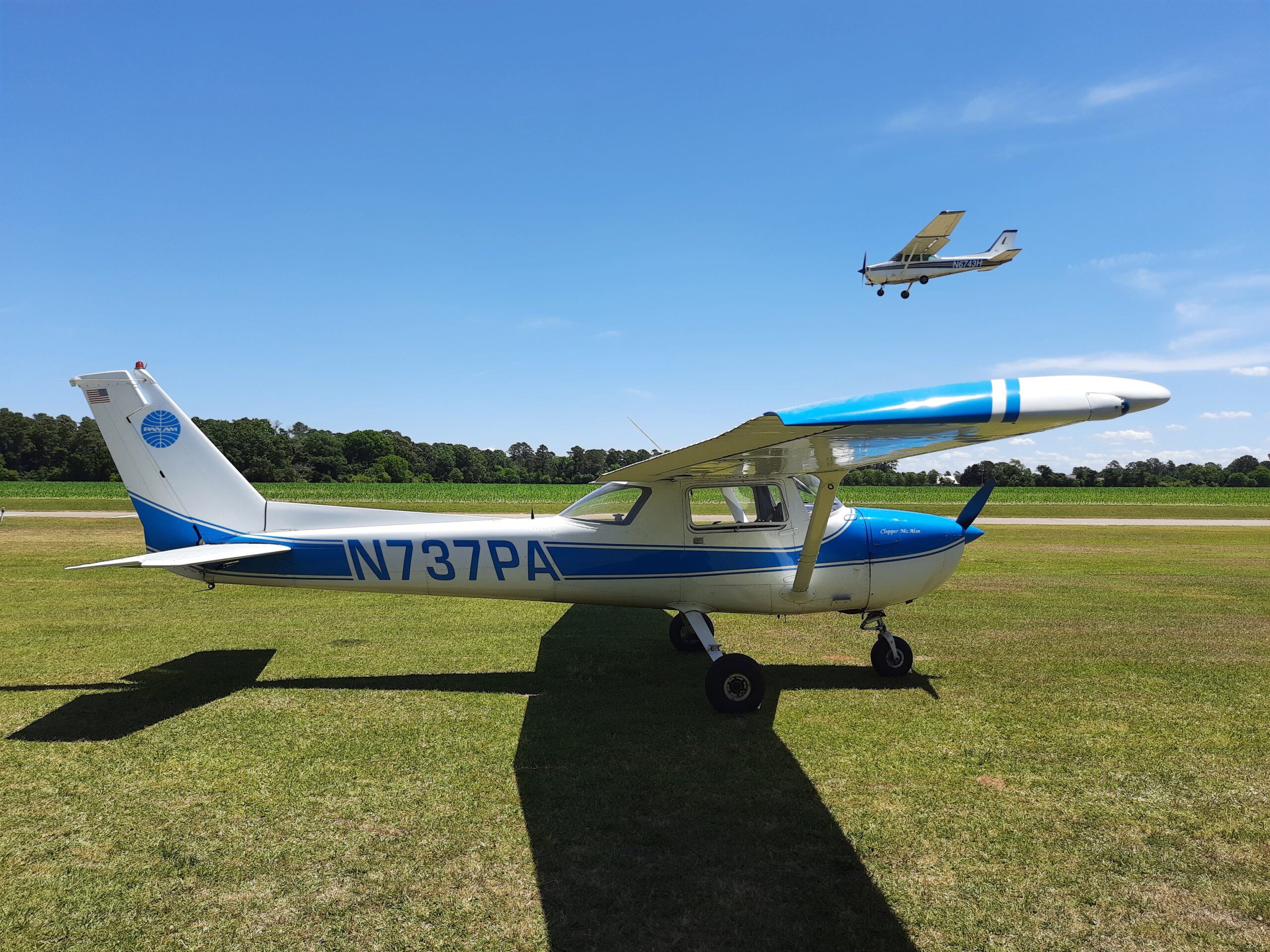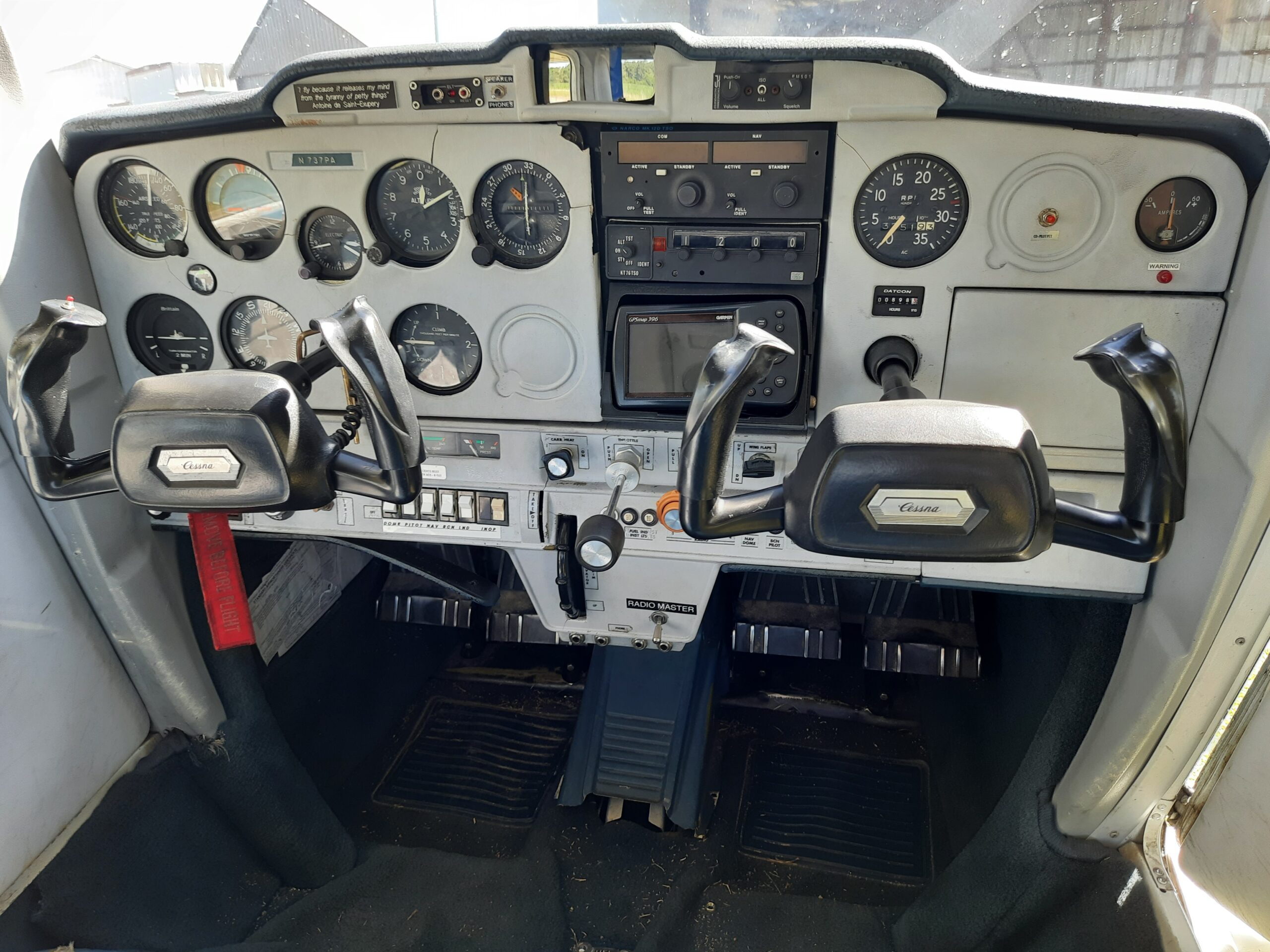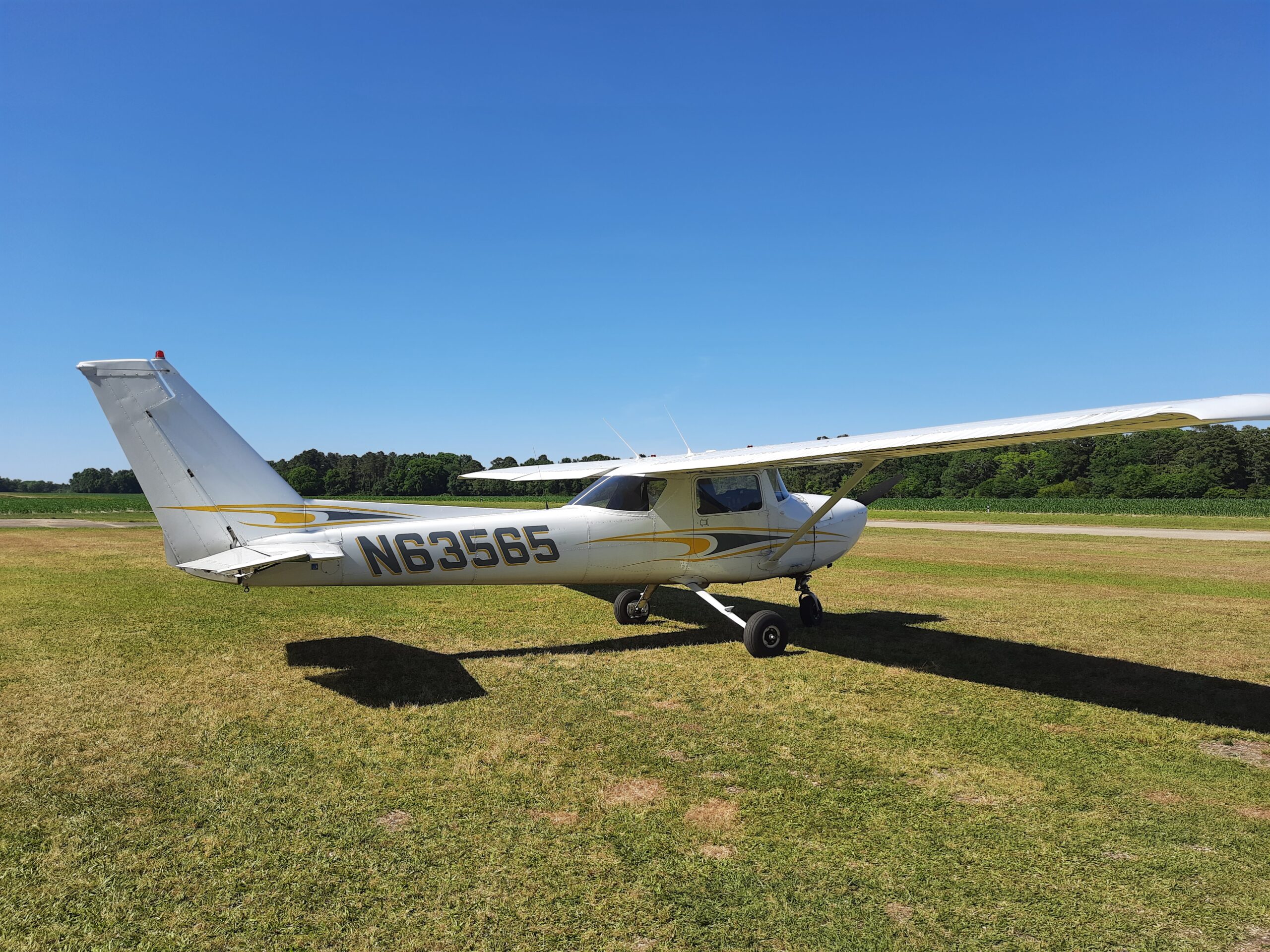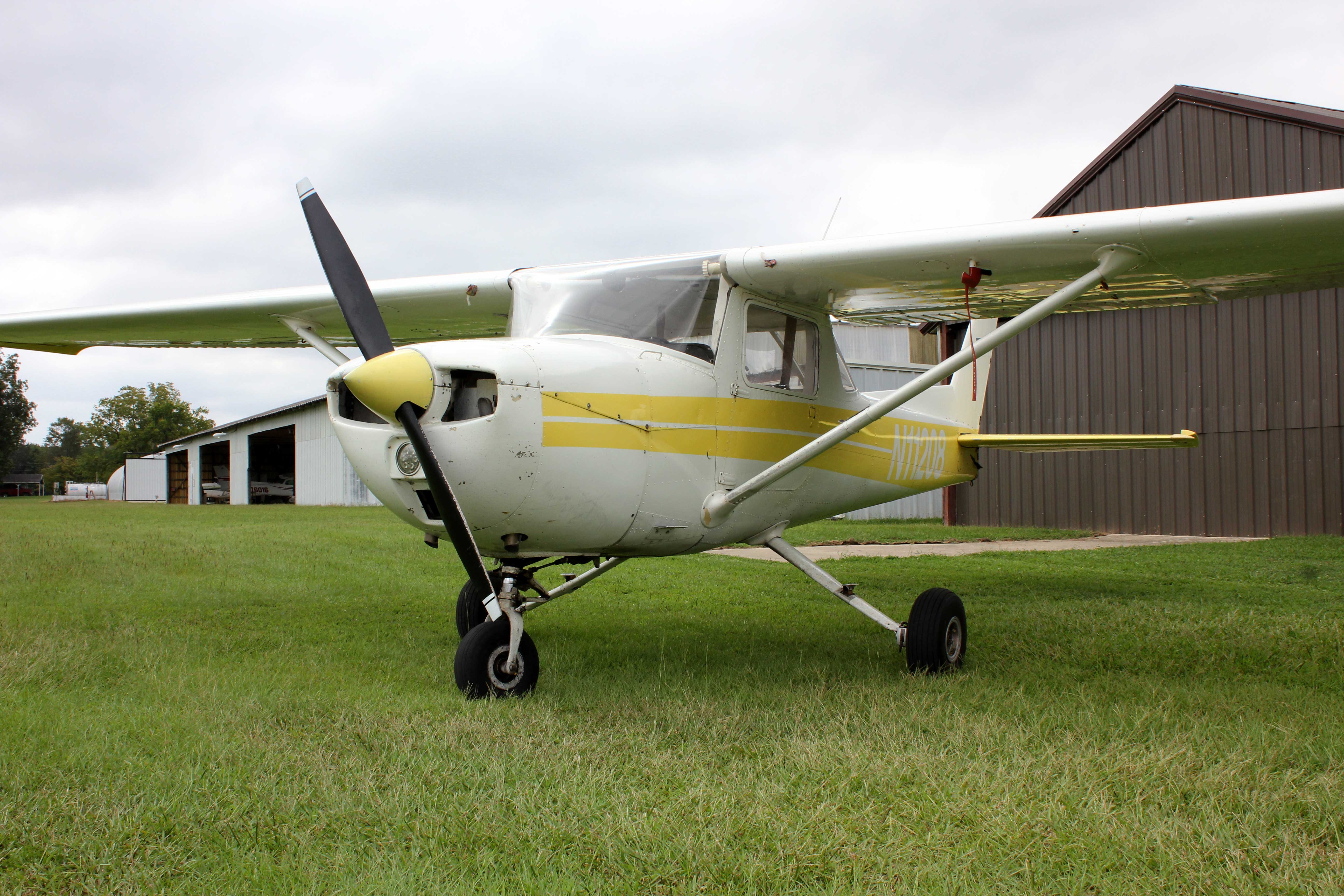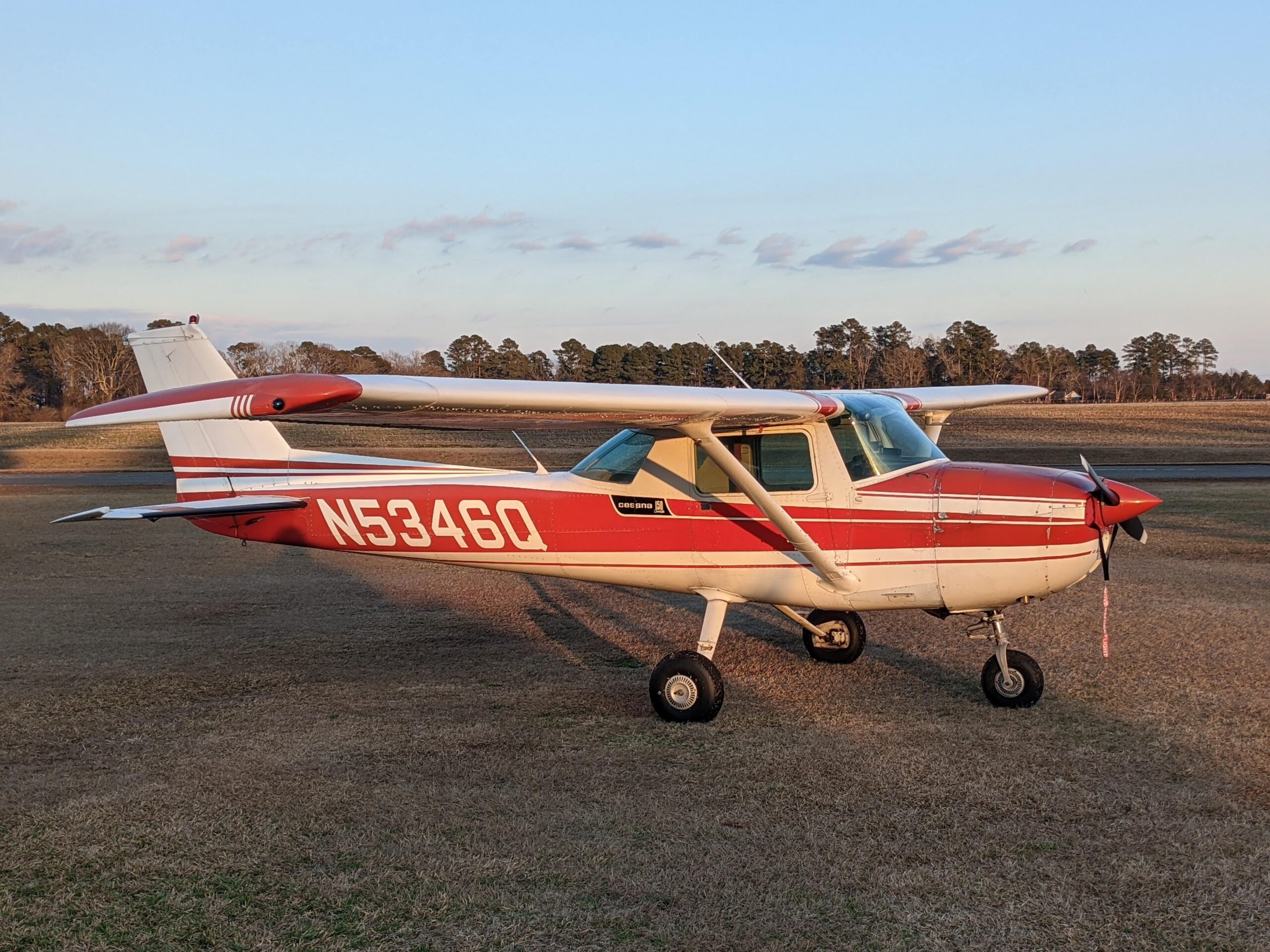 Cessna 150
For basic fun and easy flying, it's hard to beat the 2 seat Cessna 150. With a 100 horsepower engine and a maximum range of 420 nautical miles, you won't take this airplane across the country non-stop, but it's perfect for flight training.
We have 4 Cessna 150s that are available for training, all with traditional VFR 6-pack instruments. The rental rate for our Cessna 150s is $111/hr wet.
Cessna 10888 is IFR certified with an Aspen and a Garmin 430W GPS for doing Instrument training. The price for this aircraft is $121/hr wet.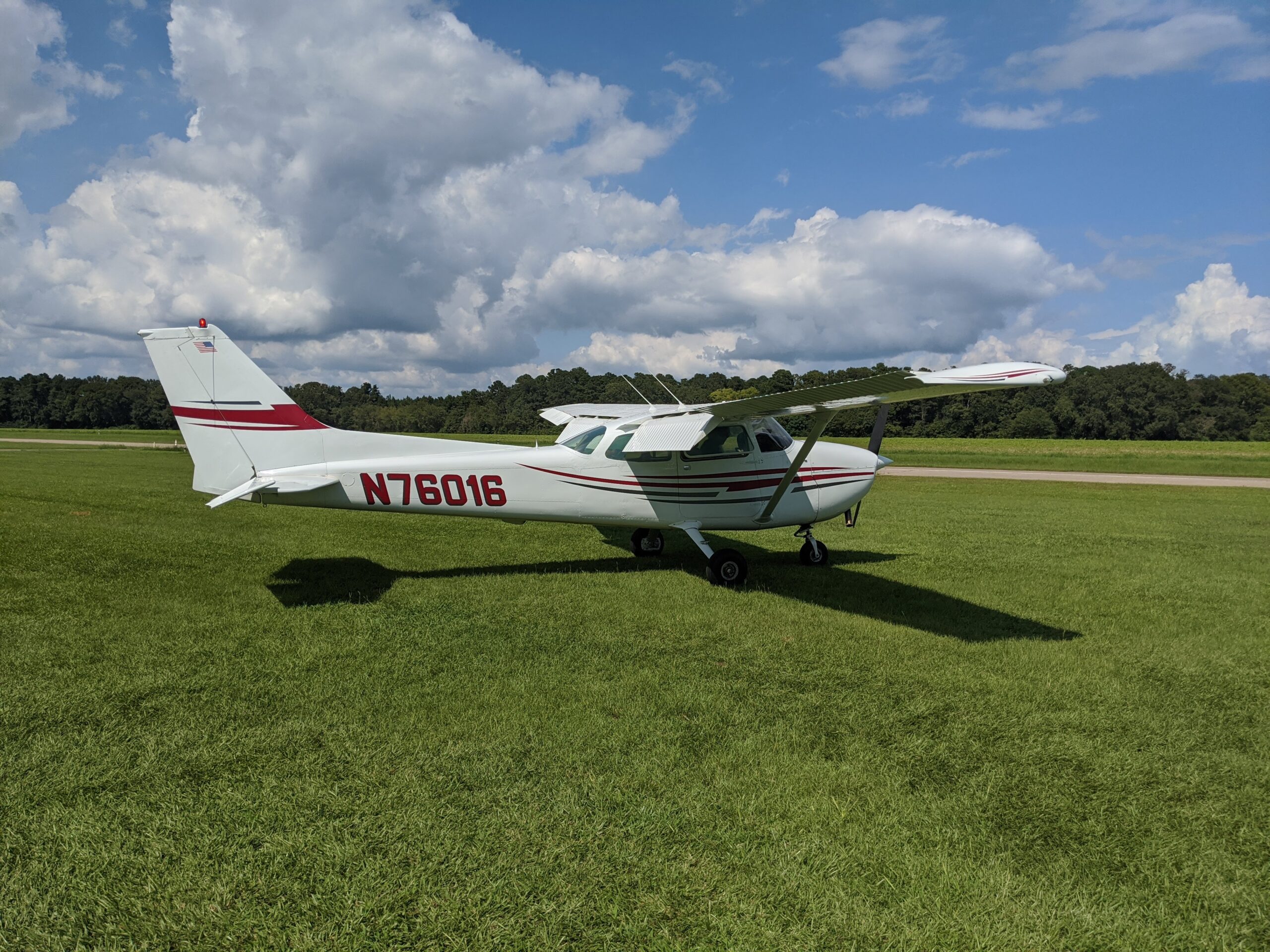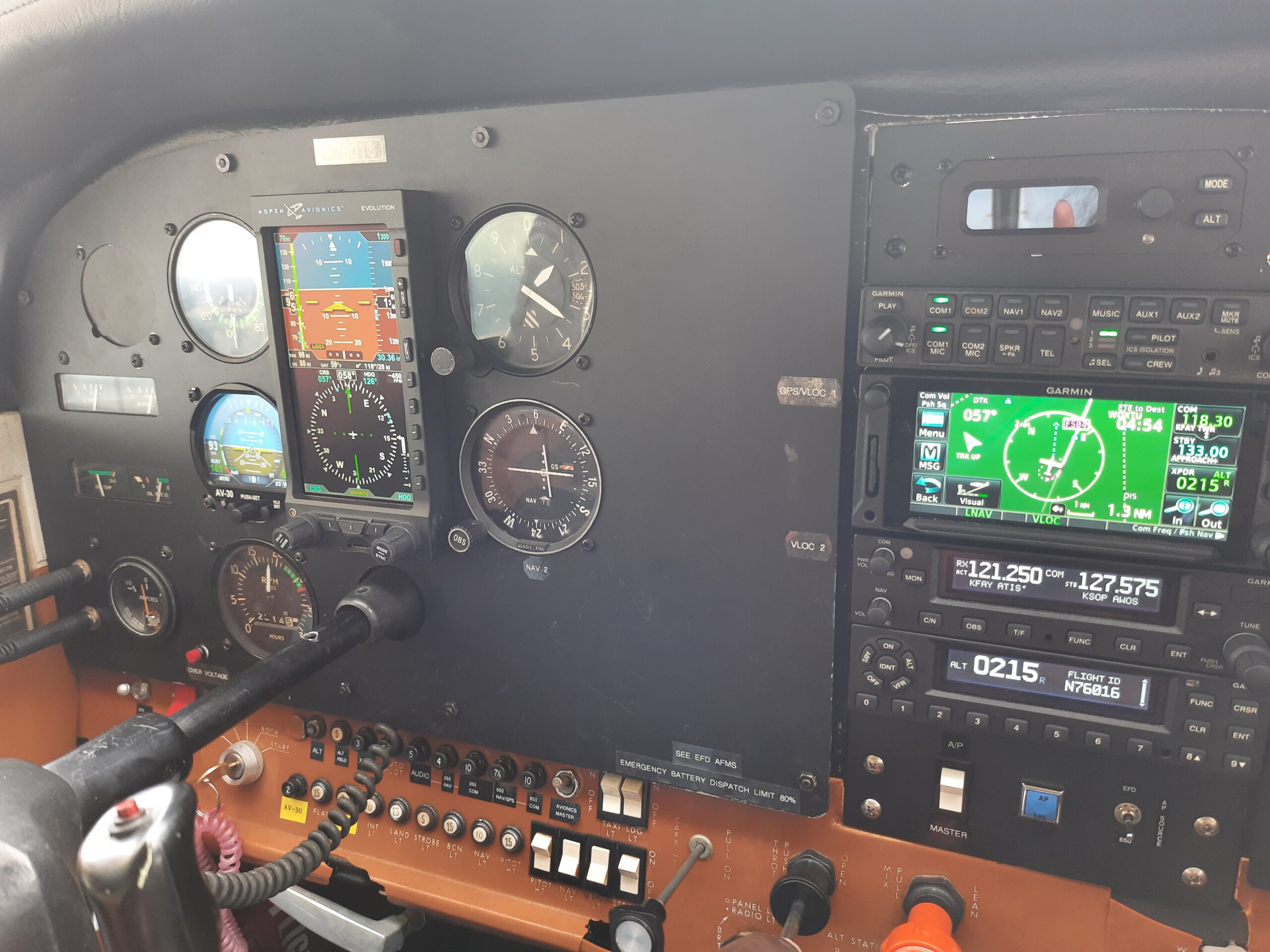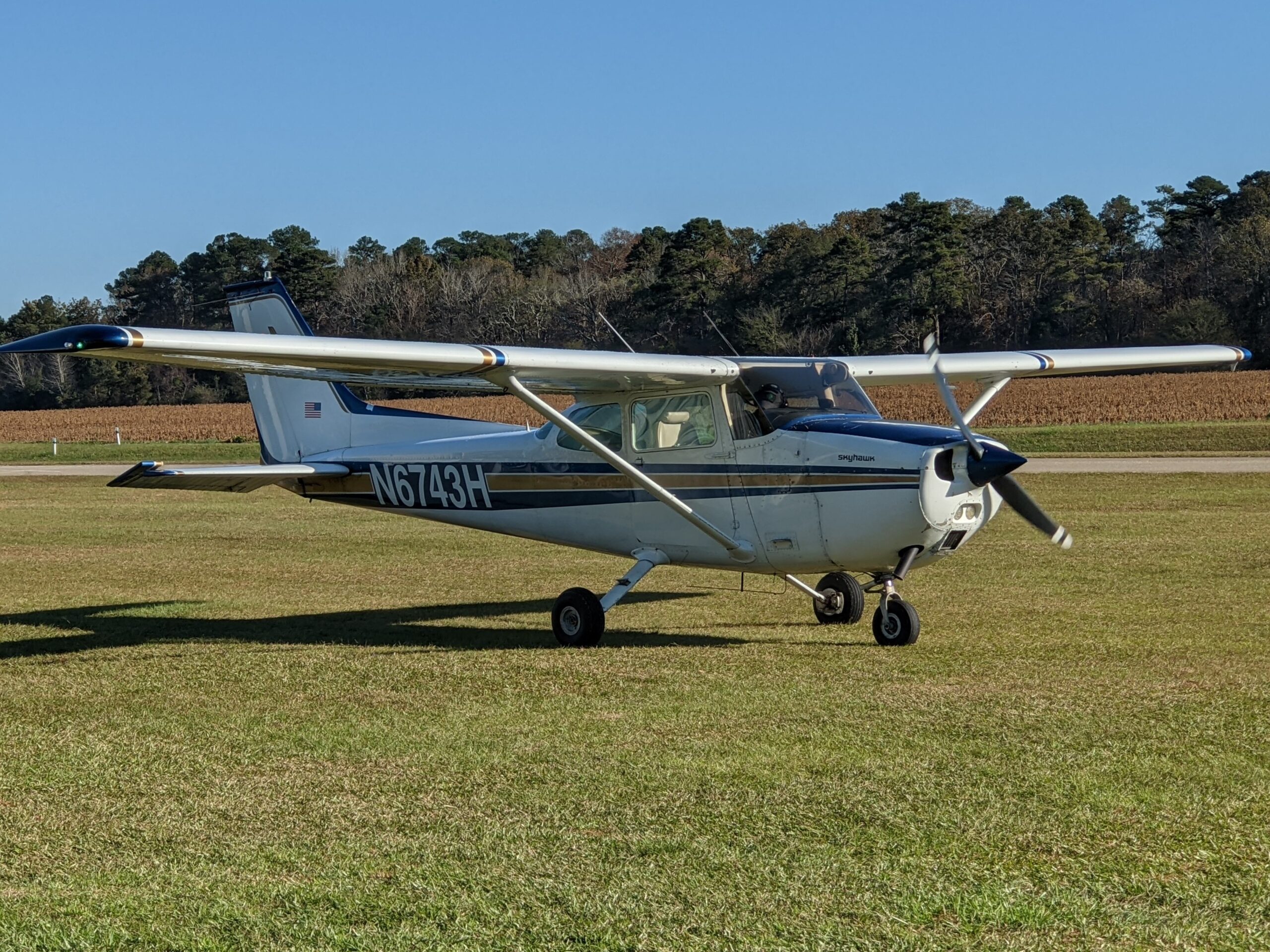 Cessna 172 Skyhawk
Often dubbed "everyman's airplane," the Cessna 172 is the most common flight trainer in the air today. While not particularly fast, the 4 seat Skyhawk is an excellent airplane well-known for its reliability, controllability, and stability.
Our Cessna 172 N6743, a traditional VFR aircraft but with dual AV30s, rents for $143/hr wet.
We also have Cessna N76016 which is IFR rated and TAA with an Aspen, Garmin 650 GPS and TruTrak Autopilot for $158/hr wet.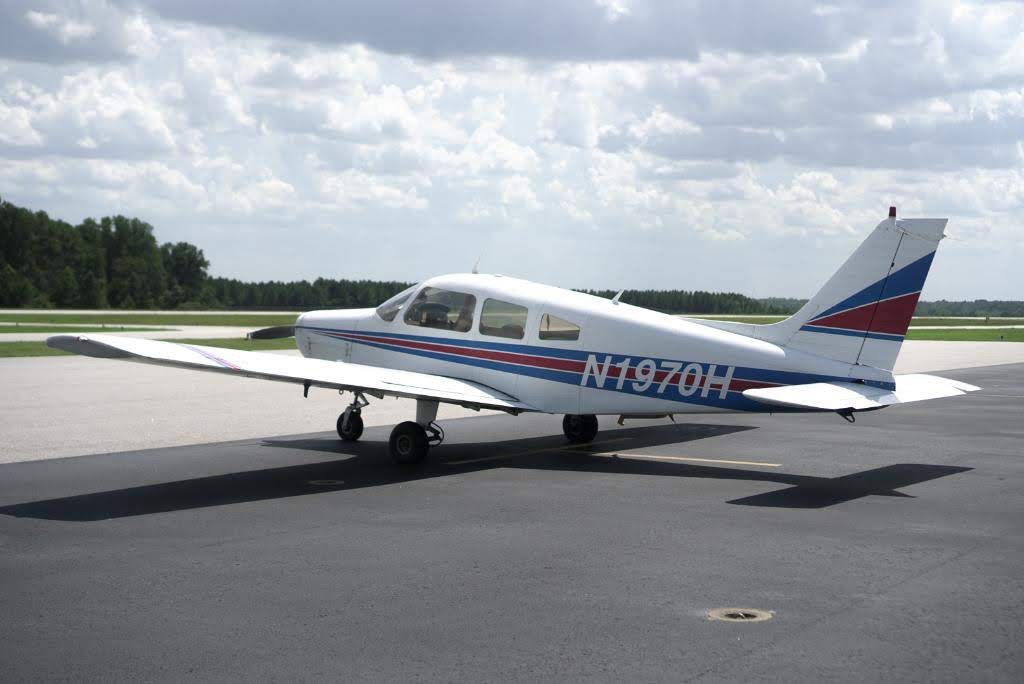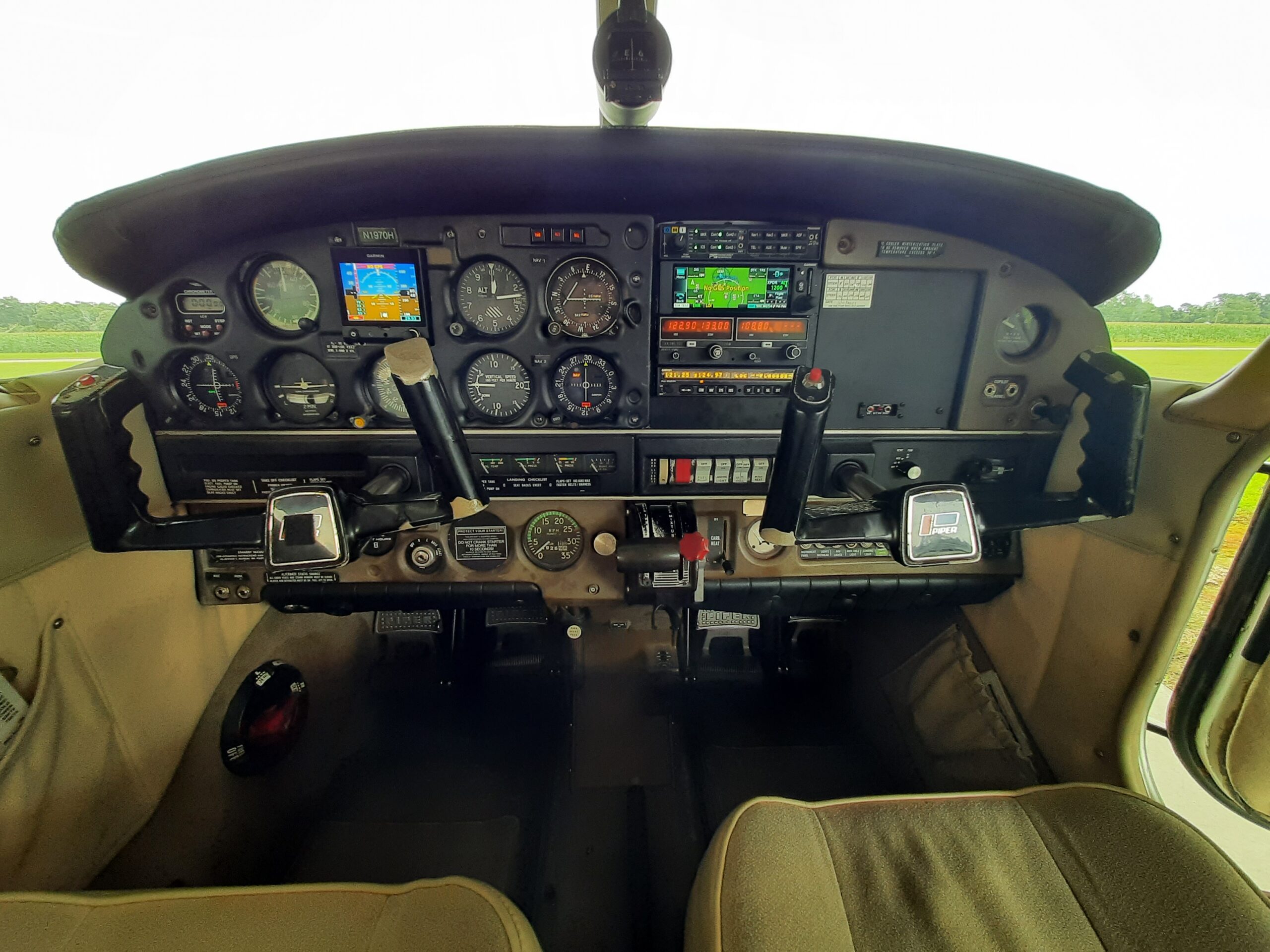 Piper Warrior
From its inception, the 4 seat Warrior was meant to be an inexpensive airplane that offered safe flight characteristics and reasonable performance. The stabilator, sometimes described as a flying tail, is one of the Warrior's distinguishing features. This is a great low-wing option for a training aircraft.
Warrior 33653 is a traditional VFR aircraft and rents for $143/hr wet.
Warrior 1970H is IFR rated with a Garmin G5 attitude indicator and a Garmin 375 Transponder and GPS, rents for $148/hr wet.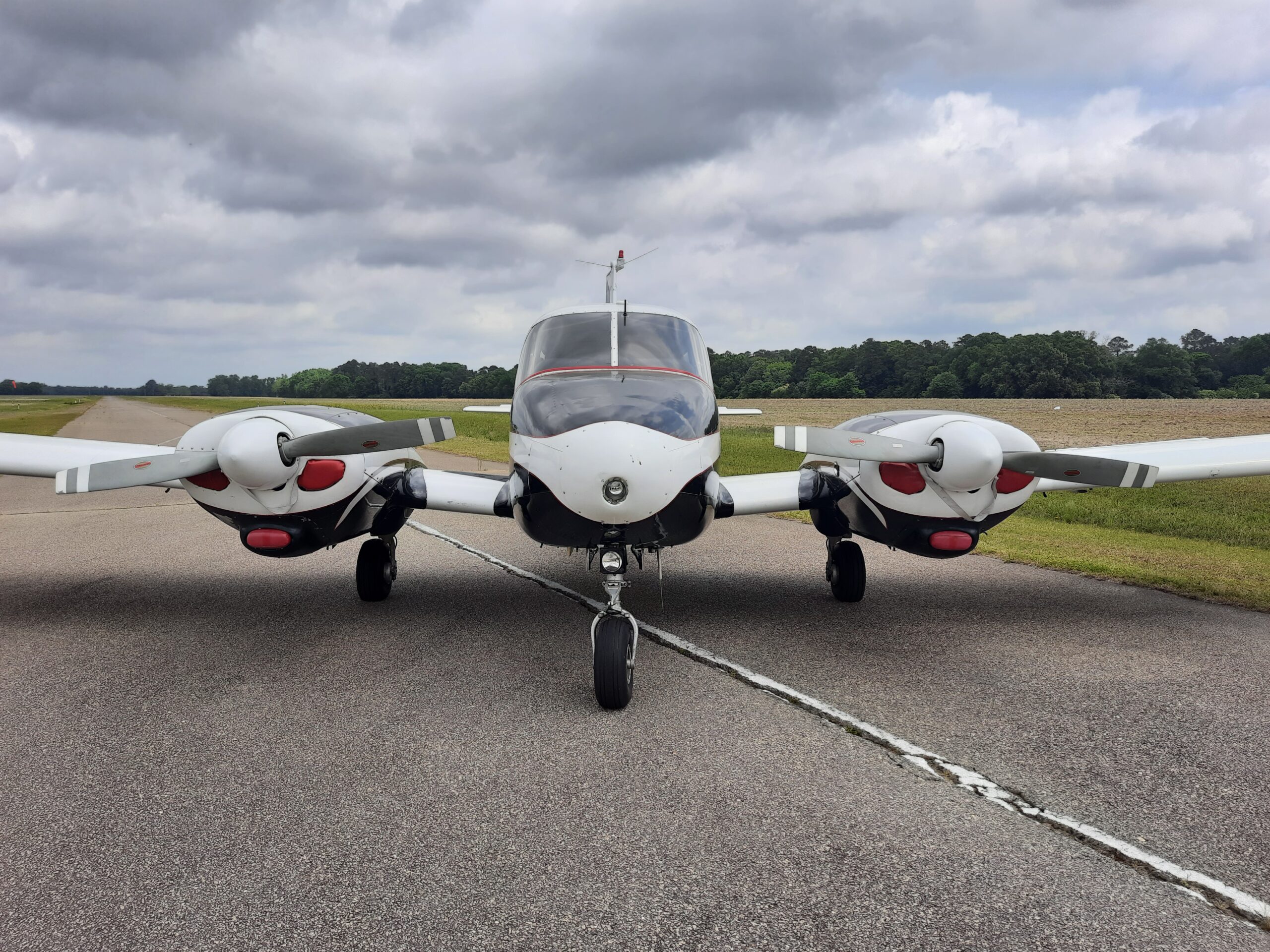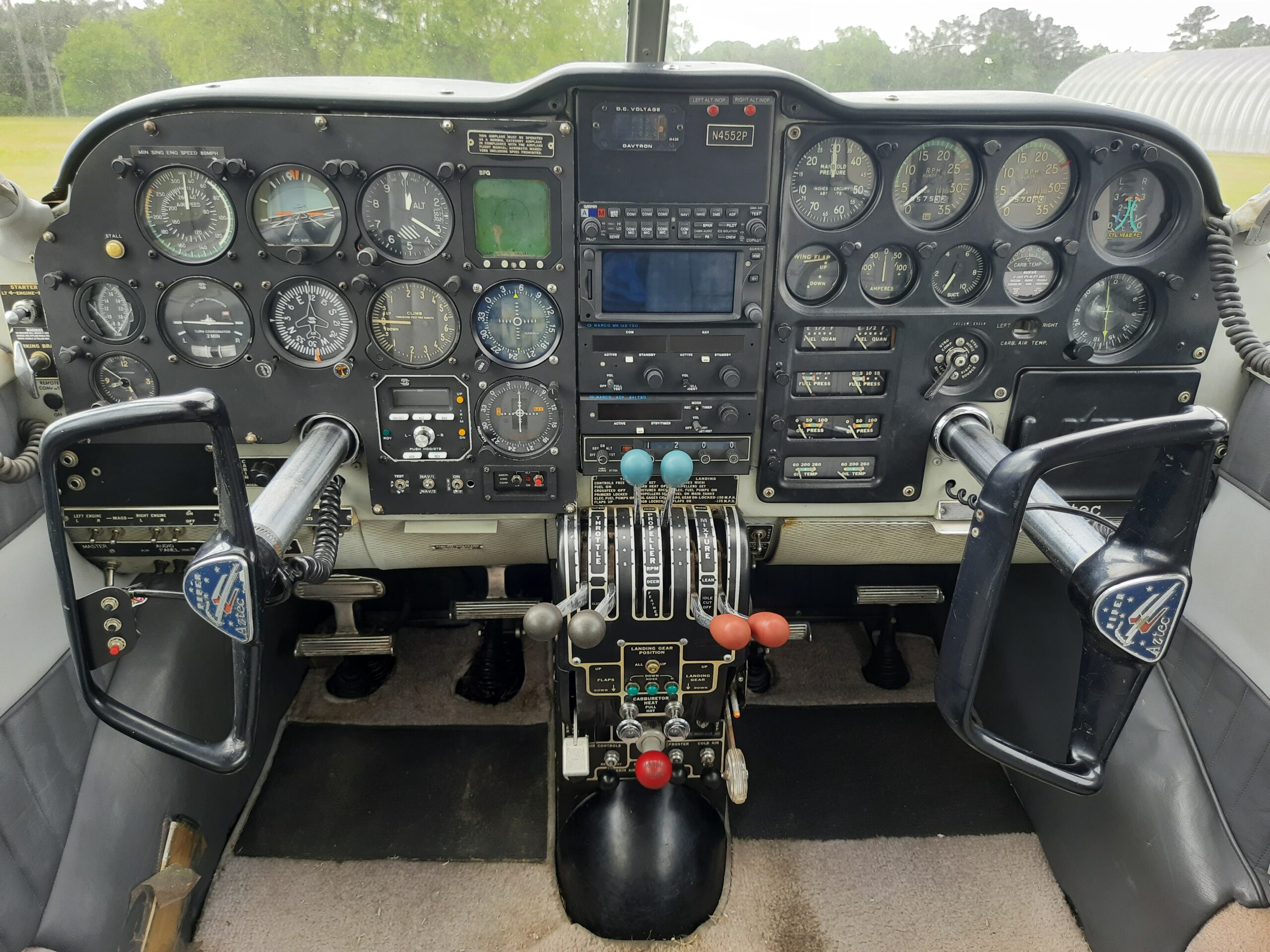 Piper Aztec PA23-250
The Piper Aztec PA-23 is one of the first multi-engine tourism aircrafts. This 5 seater was produced from 1960. This model is equipped with a retractable landing gear and two engines of 250 horses each for a total of 500 horsepower. It's fast, fun and very stable to fly.
The Aztec 4552P is IFR rated with a Garmin 650 GPS and rents for $314/hr wet.
Interested in flying with us?
Call today to schedule an Introductory Flight!
Gray's Creek Airport:  7154 Butler Nursery Road, Fayetteville, NC 28306